Zara and Mike Tindall rarely open up about their marriage, but fans got an unprecedented look inside their relationship during the first episode of Mike Drop.
Podcast host Mike's first interview was with his wife, who is a Patron of Magic Millions Racing Women, and they discussed everything from emotional memories of Zara's Olympic career to rare comments about her childhood. After watching the flirty exchange, fans rushed to the comments section to share their thoughts on the couple's joint appearance, and everyone was in agreement.
WATCH: The moment Zara Tindall is moved to tears in podcast with Mike Tindall
"This is great – lovely to see this magical couple – I love them," remarked one, and another added: "Thank you! Lovely interview! And the way you look at each other is priceless."
A third penned: "So enjoyable to watch. Informative but also to see their complete open honesty with each other. An inspirational couple."
DETAILS: Why Mike Tindall delayed proposal to Zara following seven-year relationship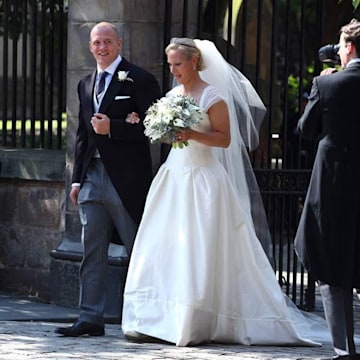 Fans noticed the couple are still so loved up over a decade after their wedding in July 2011
The Olympic equestrian and the former rugby player met in a bar in Sydney in 2003 and tied the knot on 30 July 2011 at Canongate Kirk in Edinburgh. They have since gone on to welcome three children together: Mia, Lena and Lucas.
Even their families have commented on how they are a "fantastic team", but they did have some doubts about the start of their relationship.
"He started playing for England in 2000 and it wasn't too long before he met and moved in with Zara. [Wife] Linda's mum was dead against it. In her day, royalty married royalty and she thought the wedding would be shunned," Mike's father Phil told The Times in 2020.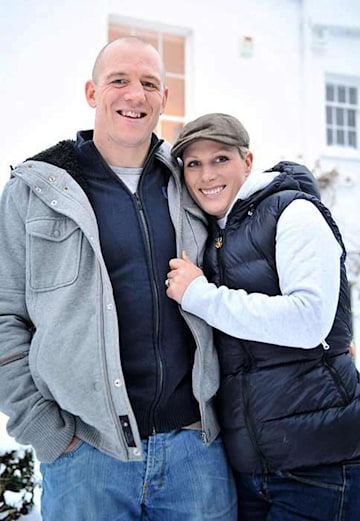 Mike previously revealed his family had concerns at the start of his relationship with Zara
"But right from the start the whole family was just lovely. We'd go on a Friday night to watch the match and stop over. Sometimes we'd all go out for lunch with Zara's mum on Sunday before we went home.
"We spent quite a bit of time with her dad too. Harry would often be round watching the rugby, so, slowly and quietly, we got to meet them all — and that's how it went on for quite a few years."
He sweetly added: "Linda's mum died before she could meet Zara, but I know she'd have loved her as much as we do because she and Mike are perfect for each other. What one starts, the other finishes; they are a fantastic team."
DISCOVER: Sarah Ferguson just recycled wedding guest dress for poignant appearance
Planning your wedding? Sign up to HELLO!'s Bride Guide newsletter for expert advice, budget help, wedding inspiration and real life stories delivered straight to your inbox.
10 sun, ski and UK resorts to book for a family winter getaway
Visit these luxury hotels for the ultimate family break
9 lab grown diamond jewelry pieces we love
More on:
By registering to HELLO!'s newsletter, you acknowledge that you have read and accepted hellomagazine.com's privacy policy, the cookies policy, and the website terms of use, and that you consent to hellomagazine.com using your data according to the established laws. If you wish to change your mind and would like to stop receiving communications from hellomagazine.com, you can revoke your consent by clicking on "unsubscribe" in the footer of the newsletter.