Supermarket retailer Aldi has built a reputation for treating its staff well. But aside from good pay and benefits, what is it about Aldi's business model and working culture that helps the retailer attract and retain staff?
At the start of 2023, it increased its starting pay rate for all store assistants by 15% to £11 an hour, overtaking rival Lidl as the UK's best-paying supermarket. 
Aldi has its roots as a small grocery business in Germany in 1913 but the families of the two brothers who developed the business, Karl and Theo Albrecht, now operate more than 10,000 stores in 20 countries. Two companies carry the Aldi brand, Aldi Nord and Aldi Süd, after the brothers went their separate ways in 1960.
Both companies have operations in the US. Aldi Nord operates Trader Joes, while Aldi Süd runs stores under the Aldi brand. The name Aldi comes from Albrecht Diskont, and was first used in 1962.
In the UK, Aldi – part of Aldi Süd – now has around 1,000 stores and annual revenues of more than £13 billion. To UK consumers it is considered one of the two main discount chains and is often compared with rival Lidl, which is no relation but which has a similar business model.
A core part of Aldi's business model and working culture is its company values. The company states its commitment to its three principles of fairness, openness and honesty.
The honesty part of this is evident in Aldi's business model: there are no or very few special offers, with the result being that customers develop trust that it is consistently selling its products at low prices.
With research showing that employees and prospective recruits value purpose over profit, one attraction of working for Aldi is its support for the United Nations' Sustainable Development Goals.
It also encourages support for local communities and charities. On Christmas Eve last year, it distributed 8,800 meals to charity in the northeast of England in partnership with local charities.
Employees rate the fact the company promotes a sustainable supply chain, too. It was the first global discount retailer to become a full member of the Ethical Trading Initiative, which shows it is making a positive difference to the lives of workers in its extended supply chain.
On career review site Glassdoor, one of the most commonly posted positive comments of its organisational culture is how well staff are treated by managers and leaders. Approval of the UK CEO Giles Hurley sits at 69%, which is just below the average approval rating of 73% but one of the highest in the retail sector.
In 2019, the company launched its biggest employee engagement survey ever, and 94% of staff took part. They rated Aldi with an engagement score of 84%, well above the industry average of 68%.
Customers have had to grow accustomed to the speed of Aldi's checkouts, and that speed emanates from a work ethic that encourages fast and efficient performance.
Some reports have claimed that Aldi checkout staff are expected to scan items every 3.5 seconds, as much as 40% quicker than its rivals. Look carefully at an Aldi product and you will often find its barcode stretches around the packaging or that there are multiple barcodes, an innovation designed to facilitate fast scanning.
Aldi employees are also expected to take on multiple tasks such that, for example, if it becomes quiet on the tills, they immediately turn to other responsibilities like stacking shelves.
As of 19 January 2023, "Hard work but very rewarding" appears in 377 employees' cons for working at Aldi UK on Glassdoor. "Good pay and treated well by above management" appears in the pros of 1084 reviews.
In his 2004 book Bare Essentials: the Aldi way to retail success, Dieter Brandes, a former senior manager at Aldi in Germany, cites the work of Don Clifford and Richard Cavanagh who attribute the success of mid-size companies to the following organisational culture model:
Brandes says that Aldi possesses all the above but adds a uniqueness that can be summed up through:
Since the publication of Brandes' book, Aldi stores have generally become more attractive locations to shop, but the spartan presentation of products in its stores' "middle aisle" epitomises its simple approach. Simplicity or asceticism, says Brandes, is Aldi's "real secret".
According to Brandes, Aldi has a strong organisational culture model. It is a "closed system" – employees need to have a certain way of thinking that corresponds to the way Aldi operates. This working culture is a barrier for people that do not really fit in. People that differ too much are likely to stop working there of their own accord or be dismissed. He added that Aldi's culture is homogeneous (there are few sub-cultures), something the retailer has managed to replicate around the globe.
Aldi's business model and working culture have become the envy of its competitors. UK supermarket giant Tesco launched Jacks in 2018, a no-thrills discount chain to take on Aldi and Lidl. But in 2022 Tesco decided to close seven Jacks stores, rebranding the other six as Tesco superstores.
If Aldi management wants to maintain its business model and working culture, research shows it needs to remain authentic to its company values, something it shows no signs of entertaining.
It says its business model is based on three core values: consistency, simplicity and responsibility. Aldi is consistent in its dealings with people, products, price and all other aspects of professional life. Simplicity creates efficiency, clarity
and clear orientation within Aldi as well as for its customers.
Finally, responsibility is demonstrated by its commitment towards people, customers, partners and the environment. It also includes principles such as fairness, honesty, openness, service orientation and friendliness.
An example of fairness is evident in the supermarket's gender pay gap, the median for which in 2021 stood at 6.5% in the UK, although this is broadly similar to its main competitors.
Analyst company Gallup found that just 23% of employees in the US believe they can strongly apply their employer's values to their work, and only 27% themselves believe in those values.
The impact of doing this is tangible. Gallup predicts that if eight in 10 employees feel the mission of their company makes their job feel important, this could reduce absenteeism by 41%, lead to 50% fewer safety incidents and improve the quality of output by 33%.
Aldi continues to innovate, and in 2022 launched its Shop & Go format in London, a checkout-free store where customers use an app to scan and pay for their goods.
Jo Faragher and Rob Moss are on Personnel Today's editorial team.



About us
Contact us
Browse all HR topics
Email newsletters
Content feeds
Cookies policy
Privacy policy
Terms and conditions
Personnel Today Jobs
Post a job
Why advertise with us?
The Personnel Today Awards
The RAD Awards
Employee Benefits
Forum for Expatriate Management
OHW+
Whatmedia
Advertising opportunities
Features list 2023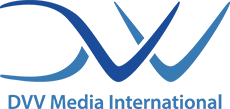 © 2011 – 2023 DVV Media International Ltd