The University and College Union (UCU) has announced that its members will strike for 18 days in February and March in its ongoing dispute over pay, pensions and conditions.
More than 70,000 staff across 150 higher education institutions will walk out, with the precise dates for the university strikes to be confirmed next week.
The trade union's higher education committee announced the decision last night and agreed to re-ballot it members to renew its mandate for industrial action, and allow the union to take further action later in the year, including a boycott of marking and assessment from April.
UCU general secretary Jo Grady said: "Today our union came together to back an unprecedented programme of escalating strike action. The clock is now ticking for the sector to produce a deal or be hit with widespread disruption.
"University staff dedicate their lives to education and they want to get back to work, but that will only happen if university vice-chancellors use the vast wealth of the sector to address over a decade of falling pay, rampant insecure employment practices and devastating pension cuts. The choice is theirs."
University of Oxford vice-chancellor plans review of pay
University staff across UK begin strike action
The intention to strike came after the government yesterday froze students' tuition fees in England for the next two years.
UCU is demanding a "meaningful" pay rise to deal with the cost-of-living crisis as well as action to end the use of insecure contracts. Employers imposed a pay rise worth just 3% for 2022-23 following more than a decade of below-inflation pay awards, which amounted to a 25% pay cut in real terms.
The Universities & Colleges Employers Association (UCEA), the body representing university employers, made a pay offer worth 4-5% on Wednesday for 2023-24, according to the UCU,. The union welcomed progress but said it was "not enough".  The UCEA said its offer amounted to a minimum of 5% for staff earning up to £51,000, with an uplift of 7% for all staff earning up to £22,662. Some of the proposed pay increase would be implemented from February with the remainder in August.
UCEA chief executive Raj Jethwa said: "This is six months early as a direct response to current cost-of-living concerns."
He added: "The fact that UCU is not calling indefinite strike action is welcome, but their revised strike plans could still have a damaging impact on students. UCU needs to provide its members with a realistic and fair assessment of what is achievable."
In the pension dispute, UCU is demanding employers revoke the cuts and restore benefits. It said the package of cuts made last year will see the average member lose 35% from their guaranteed future retirement income and, for those beginning their careers, the pension losses amounted to "hundreds of thousands of pounds".
The last strikes in the higher education sector took place in the last week of November 2023. The National Union of Students has been broadly supportive of the action.
In response to those strikes, the NUS issued a statement saying: "Students stand in solidarity with the 70,000 university staff across the UK… Staff teaching conditions are students' learning conditions, and we must fight together for a fairer, healthier education system for everyone who works and studies."
Education is one of the sectors falling under the remit of the government's proposed Strikes (Minimum Service Levels) Bill, which was introduced last week.

Browse more HR jobs in education
Rob Moss is a business journalist with more than 25 years' experience. He has been editor of Personnel Today since 2010. He joined the publication in 2006 as online editor of the award-winning website. Rob specialises in labour market economics, gender diversity and family-friendly working. He has hosted hundreds of webinar and podcasts. Before writing about HR and employment he ran news and feature desks on publications serving the global optical and eyewear market, the UK electrical industry, and energy markets in Asia and the Middle East.




Save my name, email, and website in this browser for the next time I comment.



About us
Contact us
Browse all HR topics
Email newsletters
Content feeds
Cookies policy
Privacy policy
Terms and conditions
Personnel Today Jobs
Post a job
Why advertise with us?
The Personnel Today Awards
The RAD Awards
Employee Benefits
Forum for Expatriate Management
OHW+
Whatmedia
Advertising opportunities
Features list 2023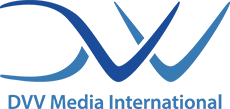 © 2011 – 2023 DVV Media International Ltd