19

2

'Reborn Rich' actor Lee Sung Min appeared on 'You Quiz on the Block' and talked about his life experiences, how it felt filming with Song Joong Ki, and also why he feels sorry for his daughter.
On January 25, actor Lee Sung Min appeared as a special guest on the tvN talk show 'You Quiz on the Block.'
Yoo Jae Suk asked Lee Sung Min, "Did you think that 'Reborn Rich' would be this successful?" to which he replied, "I didn't think anything about it being successful or not, rather I was worried because I had to play a character much older than I am."

The actor shared that it was fun filming with Song Joong Ki as well. Yoo Jae Suk brought to attention the many scenes that garnered much attention, such as the scene when Jin Yang Cheol shows signs of delirium and the car accident scene with Song Joong Ki.
Yoo Jae Suk asked, "In the drama 'Reborn Rich,' Jin Yang Cheol's delirium scene and the car accident scene garnered much attention, and I heard you dedicated your whole body to film those scenes. Wasn't it hard?" Lee Sung Min answered, "To be honest, I was filming another drama when filming the delirium scene. I returned to film 'Reborn Rich' after a while when filming that scene. But it was fun. The car accident scene was actually filmed with the car parked and was retouched using CG. Song Joong Ki and I just shook our bodies back and forth and glass pieces were thrown at us."

After sharing about the drama's success and his acting career, Lee Sung Min also shared stories of the difficulties he faced while pursuing acting.
He explained, "My wife actually asked me out to date first. She told me to not share this on television but I'm really thankful how she pulled through for 10 years until we were able to live decently."
Lee Sung Min went on to share, "I am really happy we had our daughter, but she wasn't planned. It was hard for us to live, and I didn't want to impose that on my child too. My daughter really likes meat and we had to move one time. After the move, we had no money. So we had no choice but to buy her 1,000 KRW (~1 USD) thin pork belly to feed her."


He continued, "That is one of the few moments in my life that is ingrained in me. The three of us were eating at a really run-down pork belly restaurant and put as many bean sprouts (that comes out on the side) on the grill. In my head, all I can think was, 'we'll be out of money after this meal.' I still remember my wife's somber facial expression at that time."

Yoo Jae Suk brought to light how Lee Sung Min takes good care of his juniors, and Lee Sung Min shared that he takes care of them because they remind him of the time he struggled when he was younger.
Lastly, Lee Sung Min was asked, "Do you want to give yourself when you were in your 20s and 30s any piece of advice?" He shared, "I want to say to me in my 20s, 'Cry your heart out and don't worry' and to me, in my 30s I want to say 'Don't give up.' I wasn't able to get this far by myself."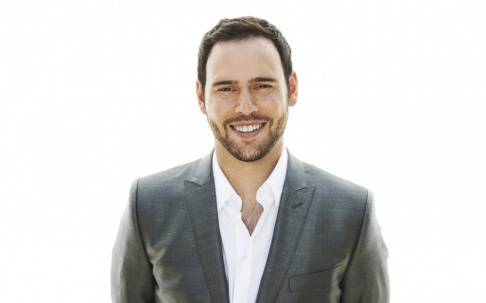 Scott Samuel "Scooter" Braun becomes the sole CEO of HYBE America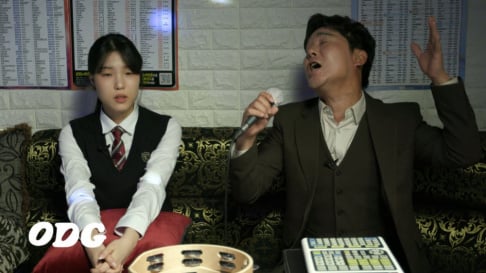 Must-Watch "odg" YouTube Karaoke Series Episodes
Log in to comment
Im not crying :'))))
I'm so glad he went to play Chairman Jin Yang Cheol even though he's so much younger than the said character. He brought that character to life and was the most memorable character in RR. I hope to see more of him in the future.
SHOW ALL COMMENTS
SEND