Sue Halawa speaks to Fran Di Fazio about setting up her charity that offers free skills training and careers advice for unemployed people
Sue Halawa established the Skills and Training Network (STN) in Edmonton in 2011 to offer free professional training to unemployed people. The charity, which is based at Community House, has now become an accredited educational and advice centre.
"The community doesn't only need education and training, they need advice," Sue explains. "Especially with the cost-of-living crisis, there's a huge demand. Some people come to us because their rent is being raised, they can't cope with the benefits they have, or they can't pay the bills."
One-third of the working-age population in Edmonton Green ward have no qualifications, presenting a significant barrier to employment. "We have people coming from different wards in Enfield, but Edmonton itself is full of disadvantages, and worklessness is quite huge.
"The people who set up the organisation are from the community, so we understand what the issues are."
STN has become a point of reference for residents. As a multicultural organisation with trainers fluent in Turkish, Arabic, French and Urdu, it can cater to the needs of those who are put off by language barriers from seeking support.
"We are actually doing well in terms of attracting people," Sue says. "They feel safe to come and learn from us, and if they have any issue they come and speak to us. Today we had someone who had an issue with the job centre, we solved it for her and she was so happy."
Last year STN became a beneficiary of Enfield Council's Enfield Neighbourhood Fund. It directed the grant towards a work placement programme, providing basic skills and vocational training. The STN work placement programme is aimed at developing students' basic skills, which include language, literacy and information technology. They can then enter vocational and employability training and obtain a professional reference to use when applying for jobs.
Sue hopes to continue to provide free education and support to the community through STN. "We can see the progress from what we're doing. People are keen to move into employment," she says. "We need to make sure we secure the funding to continue to help the community."
This article is the latest in our 'Enfield Community Heroes' series, sponsored by Edmonton Green Shopping Centre. Dispatch readers are welcome to nominate their own local hero – someone who has gone above and beyond to help support the local community. Simply email your nomination to [email protected].
We are looking for people in Enfield who can help support us to produce more high-quality local journalism in Enfield Dispatch. We are run by a not-for-profit social enterprise and have *no* shareholders and *no* wealthy backers – every penny of income helps us deliver more journalism in Enfield.



Visit: enfielddispatch.co.uk/join
Sign up to The Weekly Dispatch, our free weekly newsletter, at: eepurl.com/dIDKNH



Get a quote to advertise your organisation in Enfield Dispatch at: enfielddispatch.co.uk/advertise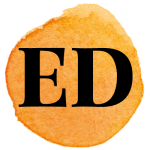 Enjoying Enfield Dispatch? You can help support our not-for-profit newspaper and website from £3 per month.
Click here for more information and ways to support our news operation